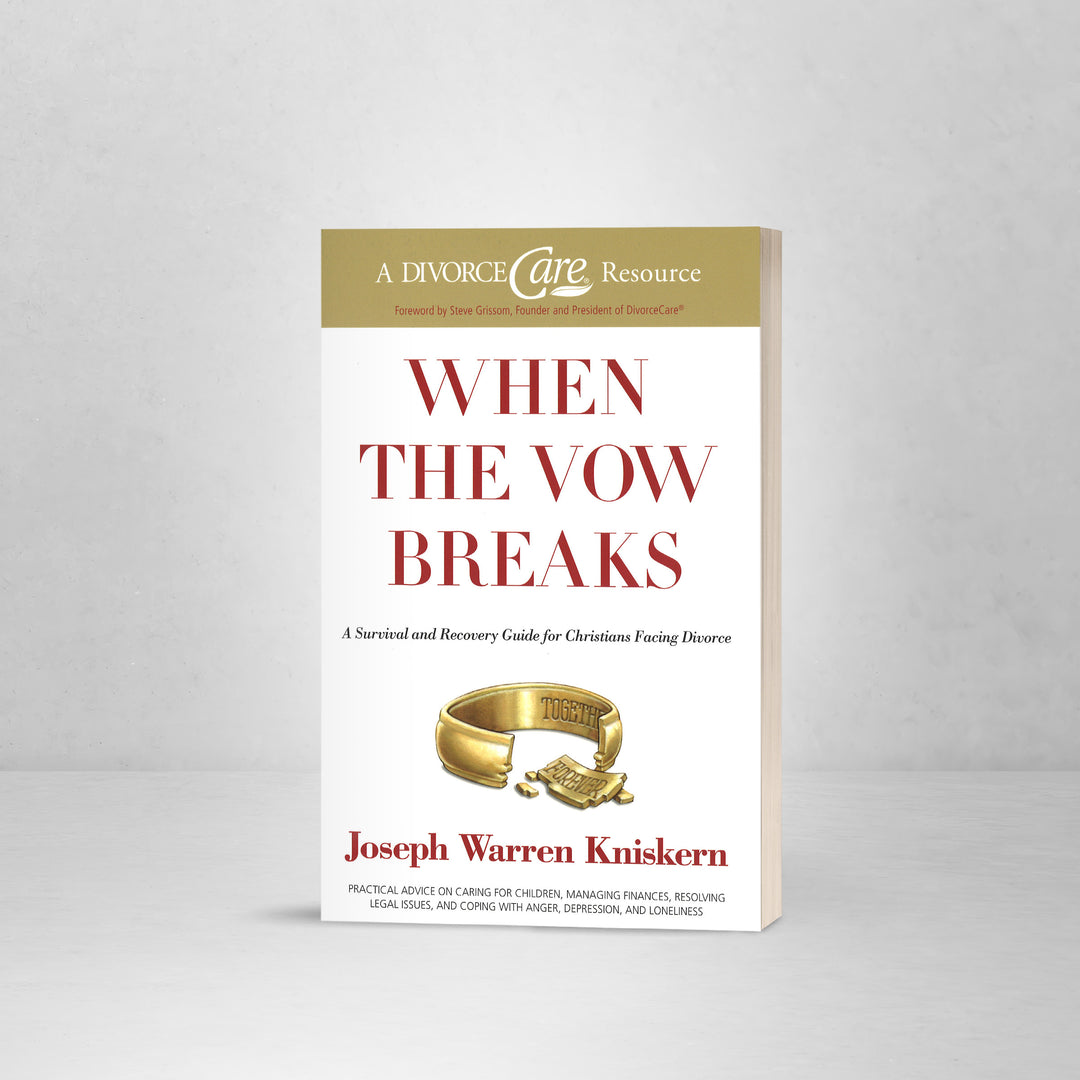 When The Vow Breaks
---
by Joseph Warren Kniskern

Divorce in the Christian home. Contrary as it is to God's ideal, and hard as it is for many Christians to accept, it is a harsh, painful reality.

What can you do as a Christian when facing your own divorce? Or how can you help someone else who's going through one? When the Vow Breaks is a valuable resource, written by a Christian who has lived through an unwanted divorce himself.

In this sensitive yet extremely comprehensive guide—revised and updated after many years of ministering hope to thousands—attorney Joseph Warren Kniskern describes the emotional aspects of his own failed marriage, while also providing a thorough study of what the Bible says about marriage, divorce, and remarriage. More importantly, he shows how God can and does continue to work in people's lives, even in the aftermath of divorce.

Discover a wealth of professional insight, including:

How to seek reconciliation
Locating proper counseling
Considering separation
Finding a good attorney
Negotiating settlements and custody issues—and more

With its extensive bibliography and other useful aids, such as sample financial settlement statements and legal correspondence, When the Vow Breaks is a must for anyone facing or recovering from the break up of a marriage.
In stock, ready to ship

Inventory on the way
Orders Usually Ship Within 1-2 Business Days.
Tracking Information is Available on All U.S. orders.
International Customers Are Responsible for All Local Duties and Taxes.